Staff profile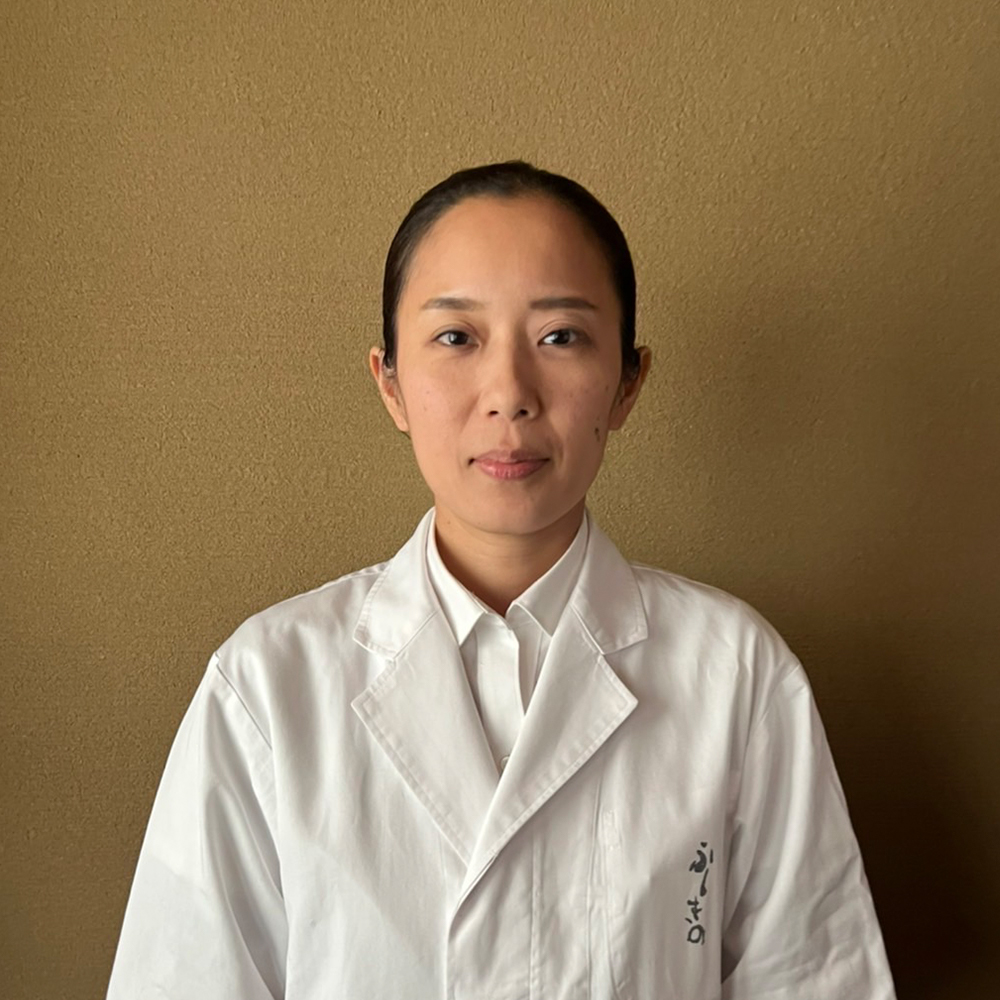 Kaori Saito
Main chef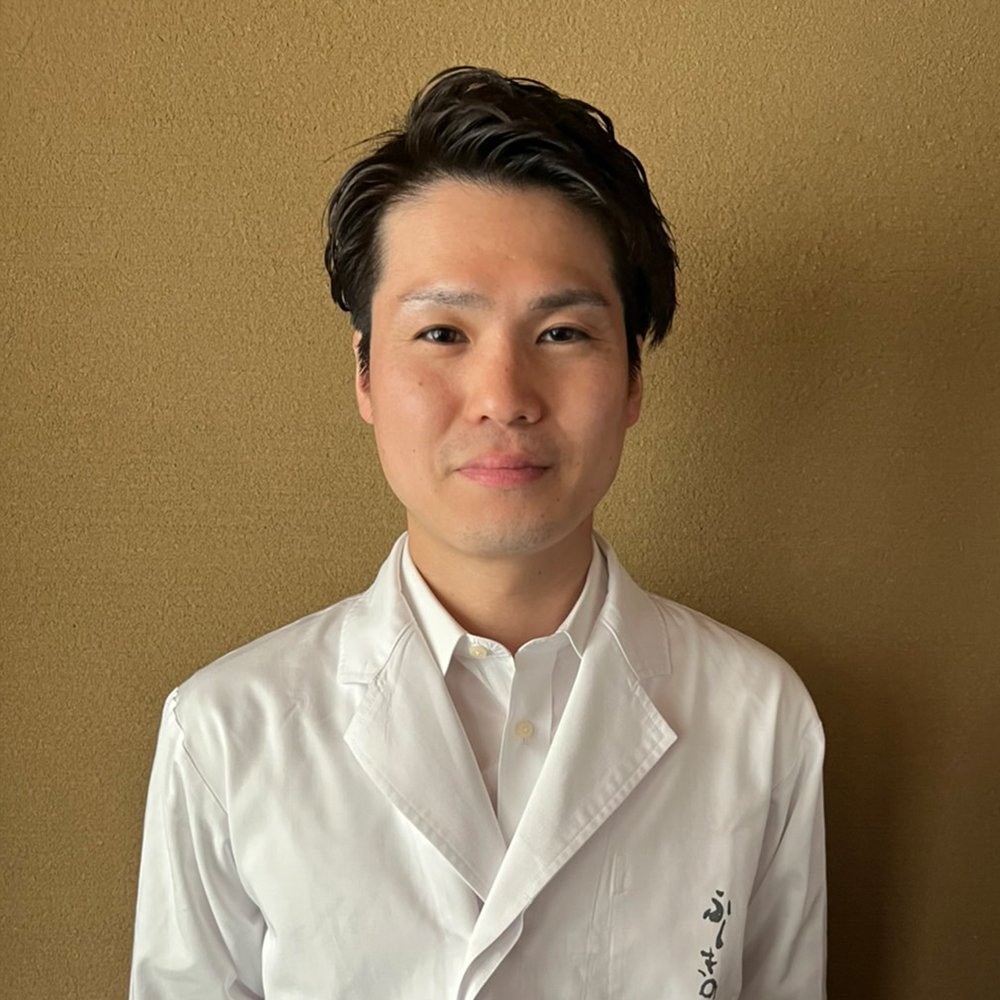 Kodai Takeda
SAKE,Chef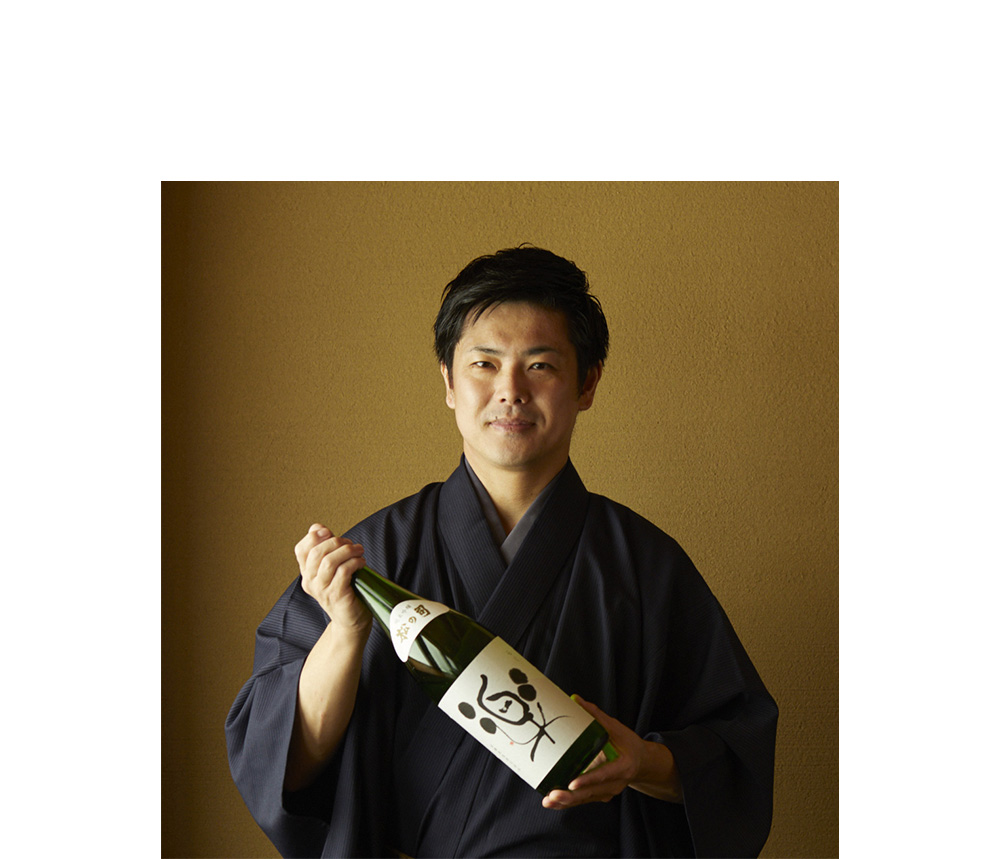 Yusuke Miyashita
Owner/Sake Gastronomist/Enshu-style tea ceremony master/ sake sommelier/sake brewer
Enshu-style tea ceremony master/ sake sommelier/ sake brewer In September 2011 he opened Fushikino, a specialty restaurant for kaiseki cuisine and sake pairing in Kagurazaka, Tokyo. The following year, he opened a gallery on his website also called Fushikino to show his collection of artwork by contemporary ceramic artists. He has provided more than 10,000 customers with the perfect sake pairing and built his own theory on sake service, "Sake Gastronomy". As a sake ambassador, he has been invited to sake pairing events and has given lectures about sake and ceramics not only in Japan but also all around the world.
Awarded Titles
2017

Held an exhibition for ceramic artists' work, sake workshop, and a Cantonese cuisine and sake pairing event "Fushikino Japanese Sake and Ceramic Art Exhibition in HK~The special way to enjoy Japanese Sake~"
Spoke for a lecture, "Ceramics and Sake" held at the Consulate-General of Japan in Shanghai, during an event to celebrate the relationship and for the Peace Treaty between China and Japan.
2018

Held a "Tenmoku Exhibition" in Shanghai, Beijing, Chengdu, and Chongqing in China with 10 Tenmoku artists. Tenmoku is a special technique used in ceramics.
Joined the "Japonism 2018" as a sake ambassador for the 160th anniversary of the partnership between Japan and France in Paris. Also held various workshops there.
Responsible for many workshops at "Salon du Sake" in Paris.
Produced "asobi sake ceramics", an original sake cup specialized in sake pairing.
2019

Spoke for a seminar "Learning How to Enjoy Sake from a New Perspective" held by the General Foundation Nihon-no-kokoro, Soul of Japan.
Won a Jury Special Award from the 5th World Kikisake-shi Competition.
Articles, interviews, and TV appearances
Documentary program "PRIME JAPAN –Meet the heart of Japan- Episode 10 Sake" (February 2017)
Internet media SAKETIMES "Opinion Leaders Perspective" (July 2018)
Japonism 2018 Official Program "Challenge for Japanese food and Culture Series" (March 2019)